PHOTO BOOK OF SYDNEY
HOME
FREE E-BOOK! This is a collection of 63 colour photographs, 600 by 410 pixels (aprox). The photos take you on a virtual tour of the famous tourist sites of Sydney. Each photo comes with explanatory text.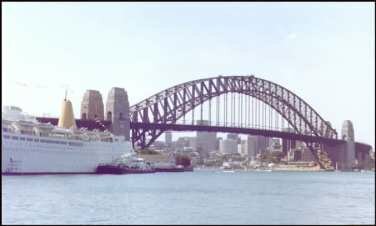 The photos in the book are three times the size of this one.

The e-book file will take a few minutes to download depending on your system.

When you click on DOWNLOAD NOW you will be asked to save the file. Please take note of the folder where the file
(foto_syd.zip) will be stored.

All ready?

CLICK: DOWNLOAD NOW



---
You will need to have Microsoft Internet Explorer Version 4.0 or later installed on your PC. You probably have it already. If not you can get it as a free download from Microsoft.

You will also need to have one of the following: Windows 95/ 98/ 2000/ NT4/ Me/ XP.
WHAT IS AN E-BOOK?